Black Brane

Black Brane
The Project
Hypersphere is a Canada-based (and international) musical project created in 2016 by Canadian guitarist Gustavo E. Rather than a band, Hypersphere is considered a project that consists of musicians from different parts of the world. The most recent material features musicians from France, Canada, Germany, Romania and the United States. Due to the collaborative nature of the project and the location of the musicians, during the making of the latest EP, none of the musicians actually met in person.
Hypersphere incorporates elements of ambient, symphonic, industrial, groove and progressive metal to its music, and it explores themes such as the human behaviour, the human mind, multiple dimensions and the multiverse theory. Influences range from the aggressiveness of bands like Strapping Young Lad, the symphonic elements of bands like Dimmu Borgir, the progressive elements of the likes of The Devin Townsend Project and the ambient elements of bands like Tesseract.
Hypersphere's debut EP "Black Brane" was released in most music streaming platforms in January 31, 2019, and it is a beginning of what to expect in the future.
As a fun fact, the EP's cover art can be viewed and read in both ways: upside down and vice versa.




The contributors
Hypersphere is not only a project, it's a collaborative effort. These talented artists from different countries contributed to create Hypersphere's EP. All personnel is listed below.
Gustavo E.

Guitars, Bass, Synths, Arrangements

Flavien Morel

Vocals
Jacob Klenfeld

Drums

Shannon Stott-Rigsbee

Violins, Cello
Valerie Dawn

Additional Vocals

Dominik Bogoescu

Add. String Arrangements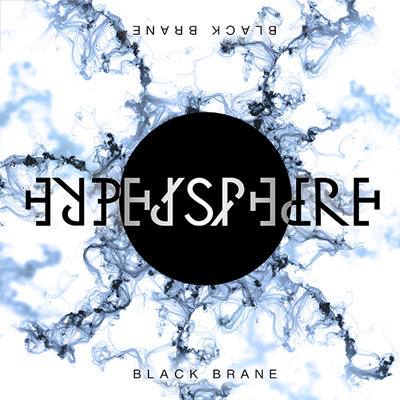 Tracklist
Cylapsis
Black Brane
Mind One
Tetragons